Okay,I know I love Pubg.You know you love Pubg.We all know we love Pubg.The concept it came up with was almost like a breath of fresh air to every single PvP lover who have been stuck with CS GO and Dota 2 for ages.The fight for survival in a 100 player battle royale can get pretty intense at times.And tbh the numbers on Steamcharts don't lie.
Even though it is an excellent title to enjoy solo or with friends,we cannot deny the fact that how demanding it is when it comes to specifications.If you don't have a decent rig then good luck with hitting those headshots during a firefight.So,today we are going to list all the components that would help you build a decent PC which would allow you to get 60+ fps in Playerunknown's Battlegrounds at medium to high settings.
Best Gaming Build Under Rs.50000
NOTE: The prices of the components that we have considered here are from the website of  Mdcomputers [ http://mdcomputers.in ]and have no connection whatsoever with the prices of Amazon and Flipkart.But we have added the product links from Amazon in case you need to compare.
Motherboard
GIGABYTE GA-AB350M-HD3 MOTHERBOARD
Price : 6,100 INR
Buy from MD Computers | Buy From Amazon
GIGABYTE GA-AB350M-HD3 is the cheapest B350 motherboard that is available in the market.With it's support upto 32 gb 3200 mhz dd4 memory and overclocking capabilities,it is the best motherboard that is available at this price point.You are getting USB 3.0 ports and multi-gpu support.What else could could you demand?You can easily overclock your ryzen processors on this mobo and the process is as smooth as butter.
---
Processor
Ryzen 3 1200
Price : 8,000 INR
Buy from MD Computers | Buy From Amazon
Ryzen 3 1200 is one of the best budget processors that is available in the market if not the best.The overclocking on this tiny processor is top notch.You can reach upto 4.0 ghz clock speeds with ease.The price to performance ratio is pretty good on this one.When overclocked it beats the i3 6100 and the i3 7100 easily.Plus this offers better multi tasking experience than the intel processors at this price point.
---
Ram/Memory
G.SKILL DESKTOP RIPJAWS V SERIES 8GB DDR4 2400MHz (F4-2400C17S-8GVR)
Price : 6,900 INR
Buy from MD Computers | Buy From Amazon
Because you need have minimum 8 gb ram nowadays.You don't have much of a choice.And the 2400 mhz speed on this one would really complement the new processors as the new gen processors when combined with fast ram gives more performance.
---
Graphics Card
ZOTAC GTX 1060 MINI 6GB GDDR5 (ZT-P10600A-10L)
Price : 21,500 INR
Buy from MD Computers | Buy From Amazon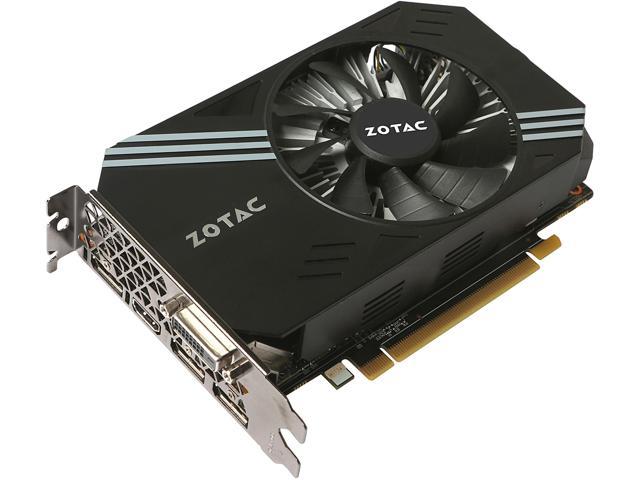 The Zotac GTX 1060 mini 6 gb is probably value for money graphics card that is available in the market atm.We were unable to recommend AMD gpus due the mining fiasco and decided to go with something that has a comparatively stable market.Any GPU that has performance lower than this won't be able to handle games like Playerunknown's Battlegrounds properly and the experience won't be smooth.If you are not a PC enthusiast then I would say that this card is more or less future proof,ofcourse if you are planning to stick to 1080p gaming for a while.
---
Power Supply / SMPS
CORSAIR CX450 – 450 WATT 80 PLUS BRONZE CERTIFICATION
Price: 3,340 INR
Buy from MD Computers | Buy From Amazon
450 watts.80 plus Bronze certification.Trust of Corsair.What else do you need?
---
Hard Drive
WESTERN DIGITAL DESKTOP HARD DRIVE 1TB BLUE (WD10EZEX)
Price : 3,250 INR
Buy from MD Computers | Buy From Amazon
This is not a high budget build so obviously we won't include a SSD here.So we decided to go with a pretty basic 1 tb HDD.This HDD from WD with speeds upto 7200 rpm fits really well in this build
---
Cabinet
CORSAIR 100R MID TOWER CABINET (ATX) WITH TRANSPARENT SIDE PANEL
Price: 2,790
Buy from MD Computers | Buy From Amazon
Now,when it comes to the cabinet you can pretty much choose whatever you like.It doesn't have to be a Corsair 100r particularly.But we chose this cabinet because of the good air flow,availability of USB 3.0 port in the front and also there is a transparent side panel which would allow you to show off your build.
---
Performance
Game : Playerunknown's Battlegrounds
Settings : High to Ultra [ Effects : Medium ]
Resolution : 1920 x 1080
Average FPS while standing or running : 68
Minimum FPS which standing or running : 58
Average FPS while Driving : 65
Minimum FPS while Driving : 54
---
That's all folks!