So far,we have mainly focused on budget builds here.But tbh not everyone is under a tight budget when assembling a rig.So today's build is for those who are not reluctant to spend a bit extra to get a bit extra.This build is mainly focused on hardcore gamers who do not prefer their frames per second fluctuating every now and then and want a smooth experience throughout.Let us go ahead with the build shall we?
NOTE: The prices of the components that we have considered here are from the website of Mdcomputers and Amazon.We have added the product links from both the websites below every product in case you need to compare.
Best Gaming Build Under Rs.80000

Processor
INTEL i5-8400 (INTEL 8TH GEN, LGA1151 SOCKET, 9M CACHE, UP TO 4.00 GHz)
Price : Rs.14,400

Buy from MD Computers | Buy from Amazon
This was an obvious choice at this price point.The new Intel's 8th gen coffee lake processors are beasts and the Ryzen processors have pretty much taken a backseat after their release.6 cores,6 threads,freaking 9mb cache and with a max turbo frequency of 4 ghz,this is the best processor you can buy under rs.15000.You can get a detailed review of this baby on this video .This processor is the MVP of this build.
---
Motherboard
MSI Z370 PC PRO (MAX 64GB DDR4-4000MHZ MEMORY)
Price : Rs.12,300
Buy from MD Computers | Buy from Amazon
A lot of you might ask that why have we selected a motherboard that is so expensive,is it really necessary?Apparently,Intel's 8th gen processors are compatible with only and only Z370 motherboards and this is the cheapest Z370 motherboard that you can buy right now.The companies might start releasing cheaper motherboards in 2018 but that won't be anytime sooner.With that being said,this motherboard is quite good tbh.Even though you are paying a hefty price for the product,it is worth it.It has got multi-gpu support and can support upto 64gb of DDR4 memory with maximum speeds upto 4000mhz.These features give you a lot of freedom when it comes to future upgradability and we all know that we love "dem RGB goodness" .
---
Graphics Card
ZOTAC GTX 1060 MINI 6GB GDDR5 (ZT-P10600A-10L)
Price : Rs.21,500

Buy from MD Computers | Buy from Amazon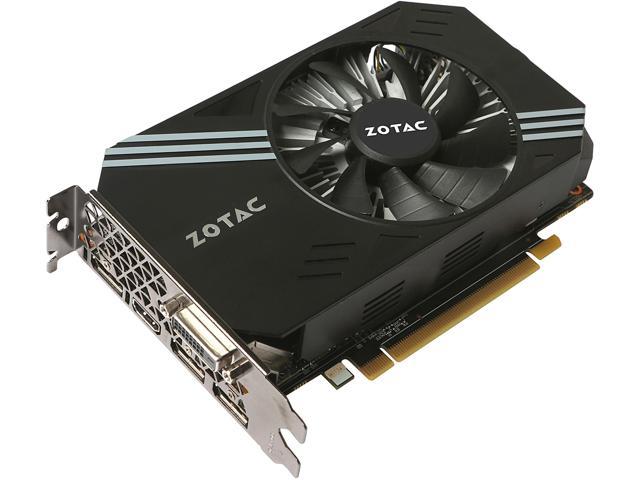 The obvious choice for every mid range gaming build all around the world.This a very good video right here that will show you a detailed review of the performance.Because for graphics cards,nothing speaks better than the fps.
---
Ram/Memory
CRUCIAL BALLISTIX ELITE SERIES – 16GB DDR4 3200MHz (BLE16G4D32AEEA)
Price : Rs.14,315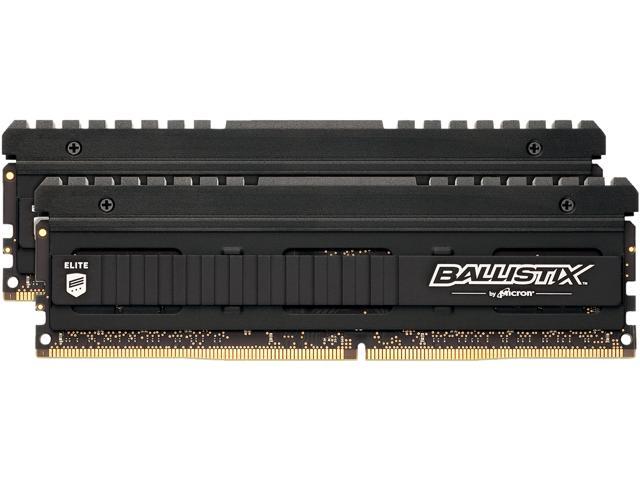 We had to go with a fast memory stick with this build as the new Intel's processors love fast memory speeds.I am talking about fps differences ranging from 5-20 fps in various games.Don't believe me?Well,here is a video that shows the fps differences between various memory speeds paired with Intel i5 8400.A memory capacity of 16gb is necessary nowadays unless you are going for a tight budget build so we decided to go with a single 16gb stick.You can get 2x8gb sticks as well if you want dual channel and if one stick goes bad then you would have the option of keeping your rig running with the remaining stick.
---
Power Supply
CORSAIR CX500 – 500w 80 PLUS BRONZE CERTIFICATION PSU WITH ACTIVE PFC
Price : Rs.4,000

Buy from MD Computers | Buy from Amazon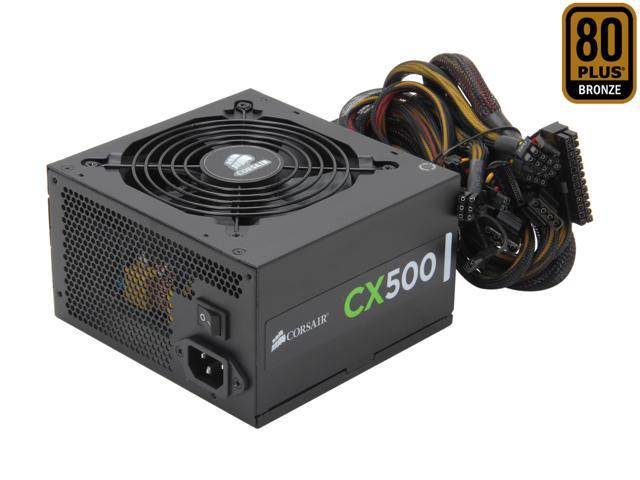 The CX series from Corsair have always been popular and is highly trusted.Sure you can cut corners here and there and get a cheaper PSU but we won't recommend that as this single piece of hardware is running your entire precious build and you wouldn't want things to go wrong with this thing.A bad psu could pretty much screw your entire build.The 80 plus bronze certification gives a lot confidence to PC builders,trust us on that.
---
SSD
KINGSTON UV400 120GB INTERNAL SSD (SUV400S37-120G)
Price : Rs.3,900 [Deal on Amazon]
Buy from MD Computers | Buy from Amazon
Pretty basic selection.We had to include a SSD in this build for faster boot and loading times.This has only 120gb capacity because this is only for the OS and other system files and we won't recommend installing games on it.Sure you can go ahead and install the softwares you use the most on it but make sure you don't fill it up with junk.
---
Hard Drive
SEAGATE BARRACUDA 2TB (ST2000DM006)
Price : Rs.5,000

Buy from MD Computers | Buy from Amazon
7200 rpm.2 TB space.Store all the games you want.Please!Don't stop!Keep em' intallin'! JK XD
---
Cabinet
ANTEC P8  MID TOWER CABINET (ATX) WITH TEMPERED GLASS SIDE PANEL
Price : Rs.4,550

Buy from MD Computers | Buy from Amazon[Price listed on Amazon : Rs.14,000]
The Antec P8 is a distinctly modern addition to the acclaimed Performance Series.The chassis is made of steel.The layout of the P8 makes it simple to build, maintain, and cool an efficient and powerful system. And for high-end configurations, the P8 handles graphic cards up to 390mm long and boasts water cooling options to bring out your system's best performance. The mid-tower measures 443 mm x 210 mm x 470 mm (height x width x depth) and is compatible with micro-ATX / ATX/ ITX motherboards.It has got 2 USB 3.0 ports in the front panel which makes it more useful.The chassis features a PSU chamber to isolate the PSU from the other components and to minimize heat production and system noise.And you need to have a glass side panel you show off your sweet rig,right?
Here is a video that shows a detailed review of this product.
---
That's all folks!